International Olympic Committee
Wikipedia short information
The International Olympic Committee (IOC; French: Comité international olympique, CIO) is a non-governmental sports organisation based in Lausanne, Switzerland. It is constituted in the form of an association under the Swiss Civil Code (articles 60–79). Founded by Pierre de Coubertin and Demetrios Vikelas in 1894, it is the authority responsible for organising the modern (Summer, Winter, and Youth) Olympic Games.
The IOC is the governing body of the National Olympic Committees (NOCs) and of the worldwide "Olympic Movement", the IOC's term for all entities and individuals involved in the Olympic Games. As of 2020, there are 206 NOCs officially recognised by the IOC. The current president of the IOC is Thomas Bach of Germany, who succeeded Jacques Rogge of Belgium in September 2013.
Link: International Olympic Committee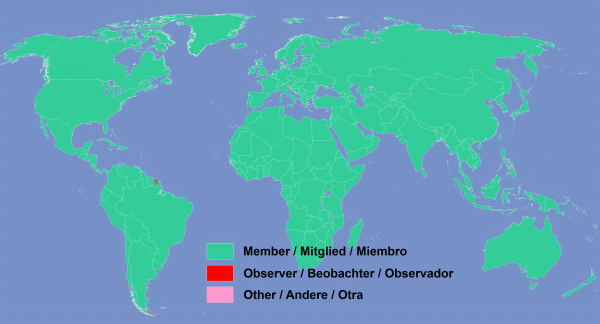 Members, Observers and other participations

Fast selection
List of international
organisations
and treaties
External links change quickly - If you get a link error - Please inform us!