Asian Infrastructure Investment Bank
Wikipedia short information
The Asian Infrastructure Investment Bank (AIIB) is a multilateral development bank that aims to support the building of infrastructure in the Asia-Pacific region. The bank currently has 56 member states while another 24 are prospective members for a total of 80 approved members and was proposed as an initiative by the government of China. The initiative gained support from 37 regional and 20 non-regional Prospective Founding Members (PFM), all of which have signed the Articles of Agreement that form the legal basis for the bank. The bank started operation after the agreement entered into force on 25 December 2015, after ratifications were received from 10 member states holding a total number of 50% of the initial subscriptions of the Authorized Capital Stock. Major economies that are not members include Japan and the United States.
Link: AIIB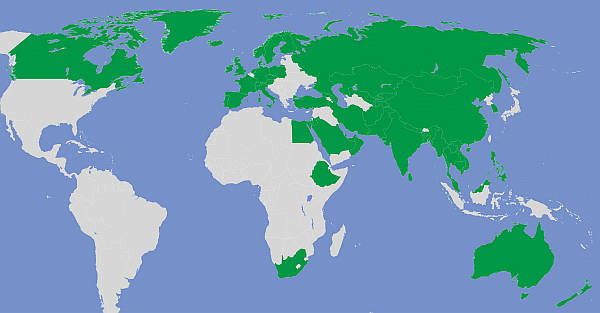 Members, Observers and other participations

Fast selection
List of international
organisations
and treaties
External links change quickly - If you get a link error - Please inform us!