Wikipedia short information
The Wassenaar Arrangement on Export Controls for Conventional Arms and Dual-Use Goods and Technologies, commonly known as the Wassenaar Arrangement, is a multilateral export control regime (MECR) with 41 participating states including many former Comecon (Warsaw Pact) countries.
The Wassenaar Arrangement was established to contribute to regional and international security and stability by promoting transparency and greater responsibility in transfers of conventional arms and dual-use goods and technologies, thus preventing destabilizing accumulations. Participating states seek, through their national policies, to ensure that transfers of these items do not contribute to the development or enhancement of military capabilities which undermine these goals, and are not diverted to support such capabilities.
Link: Wassenar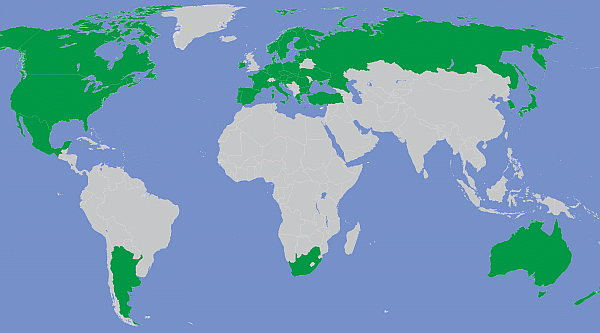 Members, Observers and other participations

Fast selection
List of international
organisations
and treaties
External links change quickly - If you get a link error - Please inform us!