Intergovernmental Organisation for International Carriage by Rail
Wikipedia short information
The Intergovernmental Organisation for International Carriage by Rail (French: Organisation intergouvernementale pour les Transports Internationaux Ferroviaires; OTIF), is an intergovernmental organisation that governs international rail transport. As of 2015, 50 European, African, and Near Eastern states are members of OTIF. M.François Davenne has been the Secretary general since 2012 (reelected 2015).
OTIF deploys tools to facilitate international rail traffic and works closely together to achieve this with the International Rail Transport Committee (CIT), the United Nations Economic Commission for Europe (UNECE), the European Railway Agency (ERA), the European Commission DG MOVE and the Organization for Cooperation of Railways (OSJD).
Link: OTIF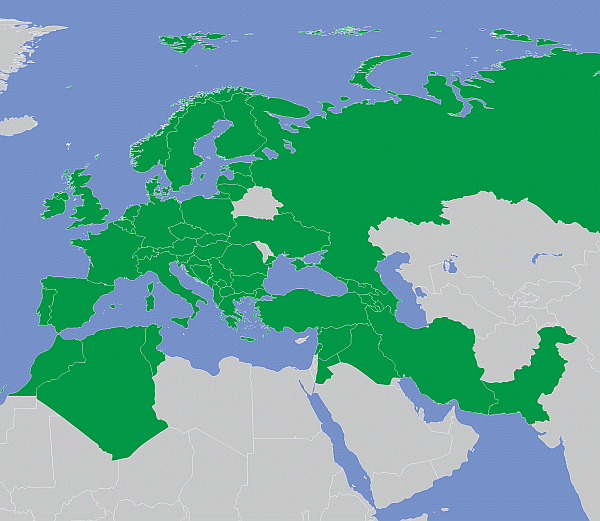 Members, Observers and other participations

Fast selection
List of international
organisations
and treaties
External links change quickly - If you get a link error - Please inform us!