Indian-Ocean Rim Association
Wikipedia short information
The Indian Ocean Rim Association (IORA), formerly known as the Indian Ocean Rim Initiative and Indian Ocean Rim Association for Regional Cooperation (IOR-ARC), is an international organisation consisting of coastal states bordering the Indian Ocean. The IORA is a regional forum, tripartite in nature, bringing together representatives of Government, Business and Academia, for promoting co-operation and closer interaction among them. It is based on the principles of Open Regionalism for strengthening Economic Cooperation particularly on Trade Facilitation and Investment, Promotion as well as Social Development of the region. The Coordinating Secretariat of IORA is located at Ebene, Mauritius.
Link: IORA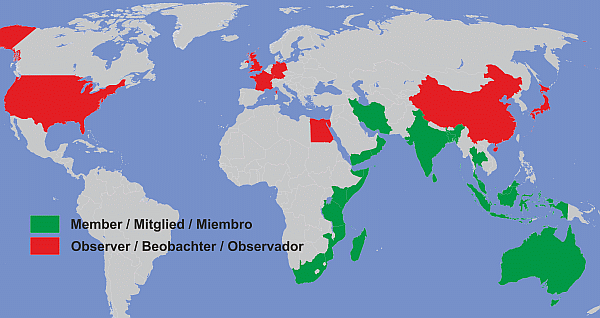 Members, Observers and other participations

Fast selection
List of international
organisations
and treaties
External links change quickly - If you get a link error - Please inform us!