International Institute for Applied Systems Analysis
Wikipedia short information
The International Institute for Applied Systems Analysis (IIASA) is an international research organization located in Laxenburg, near Vienna, in Austria. IIASA conducts interdisciplinary scientific studies on environmental, economic, technological and social issues in the context of human dimensions of global change. IIASA's mission is "to provide insights and guidance to policymakers worldwide by finding solutions to global and universal problems through applied systems analysis in order to improve human and social wellbeing and to protect the environment."
Link: IIASA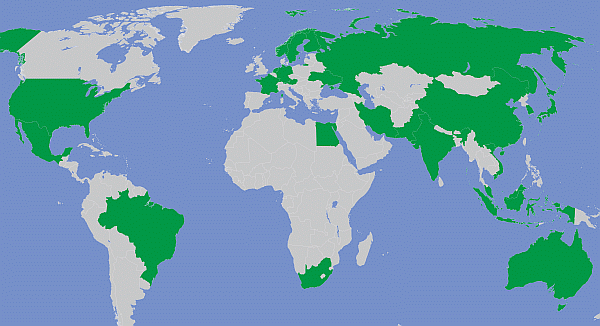 Members, Observers and other participations
Member organiations

Fast selection
List of international
organisations
and treaties
External links change quickly - If you get a link error - Please inform us!