Inter-American Development Bank
Wikipedia short information
The Inter-American Development Bank (IADB or IDB or BID) is the largest source of development financing for Latin America and the Caribbean. Established in 1959, the IDB supports Latin American and Caribbean economic development, social development and regional integration by lending to governments and government agencies, including State corporations.
Link: IADB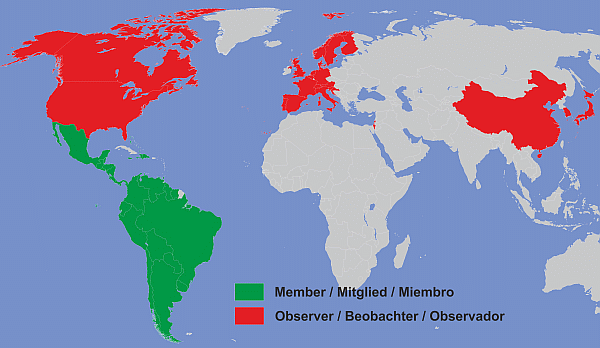 Members, Observers and other participations

Fast selection
List of international
organisations
and treaties
External links change quickly - If you get a link error - Please inform us!