Wikipedia short information
EUREKA, often abbreviated as E!, or S! (from the ancient Greek way to write "E" and unrelated to modern "Sigma") is an intergovernmental organisation for pan-European research and development funding and coordination. EUREKA aims to coordinate efforts of governments, research institutes and commercial companies concerning innovation. It does not partake in military research and follows a "bottom-up" approach to R&D funding, industry itself deciding which projects should be developed.
Link: EUREKA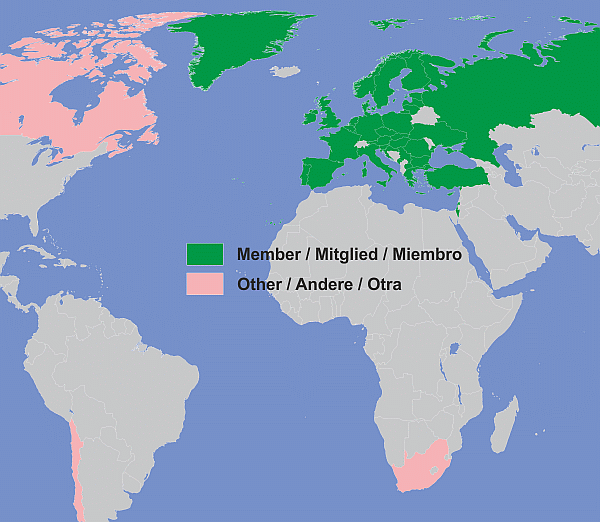 Members, Observers and other participations

Fast selection
List of international
organisations
and treaties
External links change quickly - If you get a link error - Please inform us!