European Organisation for the Safety of Air Navigation
Wikipedia short information
The European Organisation for the Safety of Air Navigation, commonly known as Eurocontrol, is an international organisation working to achieve safe and seamless air traffic management across Europe. Founded in 1960, Eurocontrol currently has 41 member states and is headquartered in Brussels, Belgium. The organization employs approximately two thousand people and operates with an annual budget in excess of half a billion Euros.
Although Eurocontrol is not an agency of the European Union, the EU has delegated parts of its Single European Sky regulations to Eurocontrol, making it the central organization for coordination and planning of air traffic control for all of Europe. The EU itself is a signatory of Eurocontrol and all EU member states are presently also members of Eurocontrol.
Link: Eurocontrol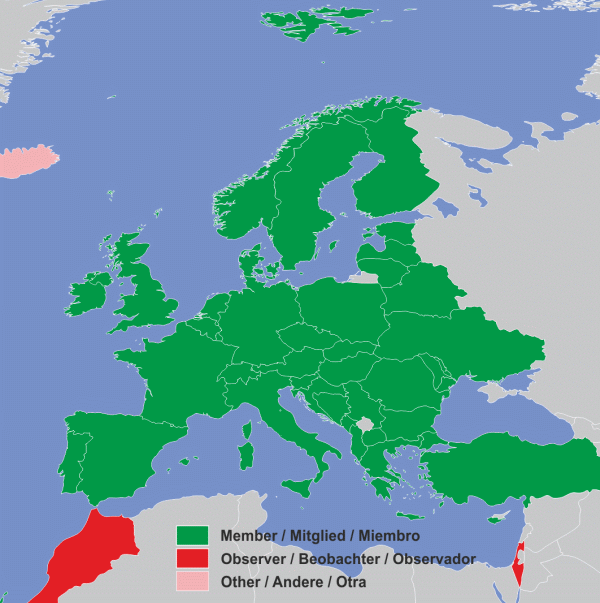 Members, Observers and other participations
Member organiations

Fast selection
List of international
organisations
and treaties
External links change quickly - If you get a link error - Please inform us!