Asia-Pacific Fishery Commission
Wikipedia short information
The Asia-Pacific Fishery Commission (APFIC), originally called the Indo-Pacific Fisheries Council (IPFC) is a Food and Agriculture Organization (FAO) Article XIV Regional Fisheries Body which covers fisheries, aquaculture and related aquatic resource issues in the Asia-Pacific region. APFIC functions as a Regional Consultative Forum raising awareness amongst member countries, fisheries organizations and fisheries professionals in the Asia-Pacific region.
Link: APFIC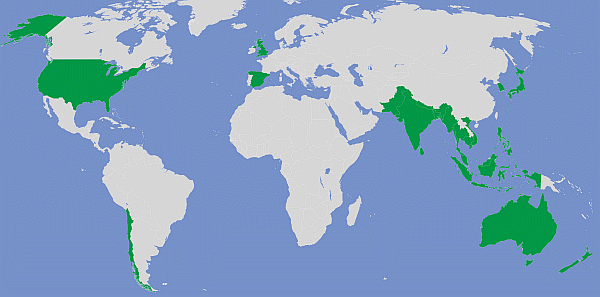 Members, Observers and other participations

Fast selection
List of international
organisations
and treaties
External links change quickly - If you get a link error - Please inform us!