Wikipedia short information
The Pacific Islands Forum (PIF) is an inter-governmental organization that aims to enhance cooperation between the independent countries of the Pacific Ocean. It was founded in 1971 as the South Pacific Forum. In 1999, the name was changed; Pacific Islands Forum is more inclusive of the Forum's Oceania-spanning membership of both north and south Pacific island countries, including Australia. It is an official observer at the United Nations.
Link: PIF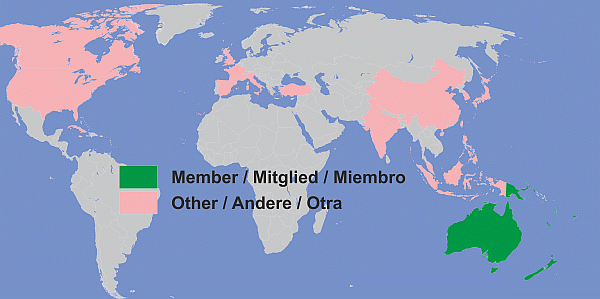 Members, Observers and other participations
Member organiations

Fast selection
List of international
organisations
and treaties
External links change quickly - If you get a link error - Please inform us!