European Cooperation in Science and Technology
Wikipedia short information
European Cooperation in Science and Technology (COST) is Europe's longest-running intergovernmental framework for cooperation in science and technology. Founded in 1971, COST holds a successful history of funding science and technology networks for over 40 years, offering scientists the opportunity to embark upon bottom-up, multidisciplinary cooperation across all science and technology domains.
Also known as COST Actions, these science and technology networks allow scientists to grow their ideas by sharing them with their peers. This gives impetus to their research, career and innovation. Researchers, engineers and scholars from both public and private sectors can set up their own network in any field of science and technology. They can also choose to join running Actions or evaluate proposals for COST Actions.
COST Actions grow throughout a funding period of 4 years. The funding covers networking activities such as meetings (e.g. travel, subsistence, local organiser support), conferences, workshops, short-term scientific exchanges, training schools, publications and dissemination activities. COST does not fund research itself.
Link: COST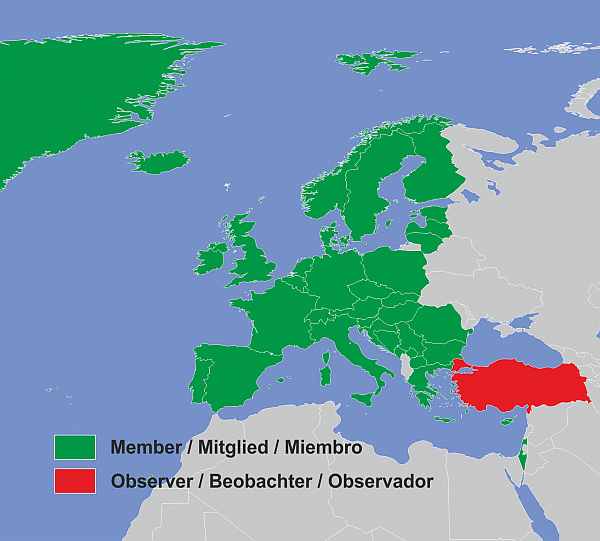 Members, Observers and other participations

Fast selection
List of international
organisations
and treaties
External links change quickly - If you get a link error - Please inform us!