Wikipedia short information
The Asia–Europe Foundation (ASEF) is an intergovernmental not-for-profit organization located in Singapore. Founded in 1997, it is the only institution of the Asia-Europe Meeting (ASEM). Its purpose is to promote mutual understanding and cooperation between the people of Asia and Europe through intellectual, cultural, and people-to-people exchanges.
Every year, ASEF runs about 25-30 projects in Asia and Europe together with over 125 partner organisations, mainly conferences, seminars and workshops. More than 3,000 Asians and Europeans actively participate in its activities annually and it reaches much wider audiences through its networks, web-portals, publications, lectures and exhibitions.
Link: ASEF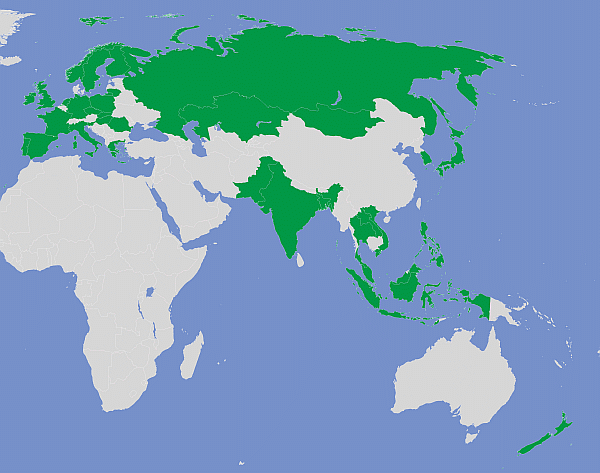 Members, Observers and other participations

Fast selection
List of international
organisations
and treaties
External links change quickly - If you get a link error - Please inform us!