International Commission on Civil Status
Wikipedia short information
The International Commission on Civil Status, or ICCS, is an intergovernmental organization and the first organization created after World War II in order to work for European integration. Provisionally established in Amsterdam, Netherlands, on September 29 and 30, 1948, it predates both the Council of Europe (planned since 1946 but officially founded only in 1949) and the European Union. The organisation is seated in Strasbourg, France and has 9 members and 8 former members. The official language of the Commission is French.
Link: ICCS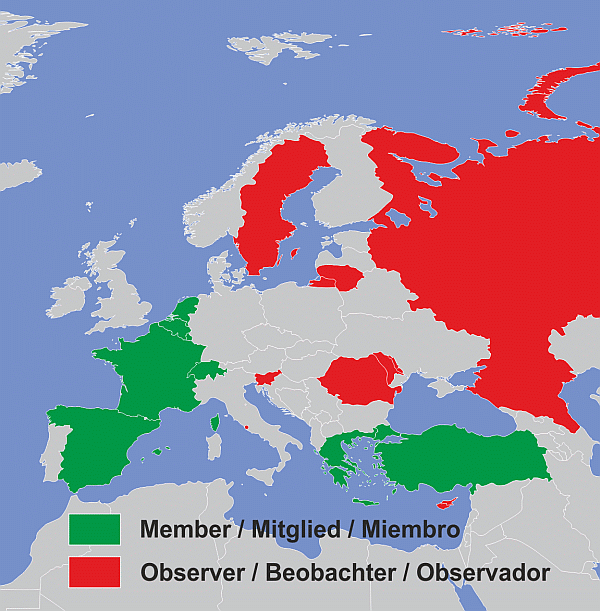 Members, Observers and other participations

Fast selection
List of international
organisations
and treaties
External links change quickly - If you get a link error - Please inform us!