European Atomic Energy Community
Wikipedia short information
The European Atomic Energy Community (EAEC or Euratom) is an international organisation founded in 1957 with the purpose of creating a specialist market for nuclear power in Europe, developing nuclear energy and distributing it to its member states while selling the surplus to non-member states. It is legally distinct from the European Union (EU), but has the same membership, and is governed by many of the EU's institutions. Since 2014, Switzerland has also participated in Euratom programmes as an associated state.
Link: EURATOM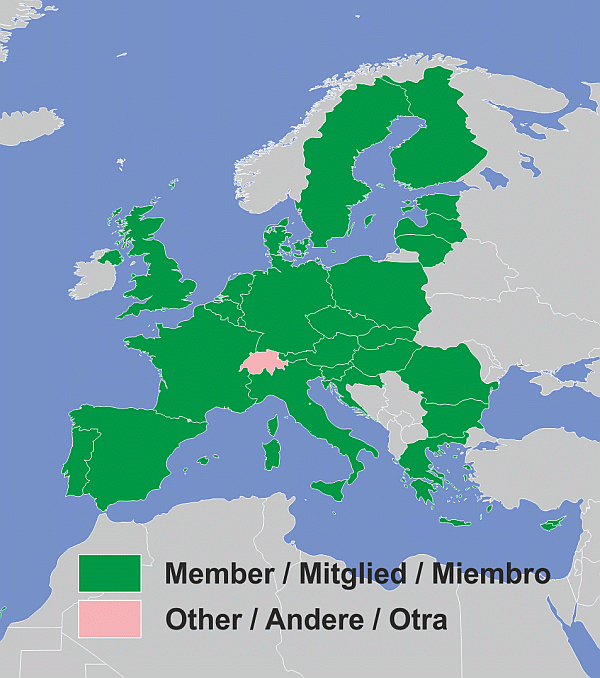 Members, Observers and other participations

Fast selection
List of international
organisations
and treaties
External links change quickly - If you get a link error - Please inform us!