Wikipedia short information
The European Space Agency is an intergovernmental organisation of 22 member states dedicated to the exploration of space. Established in 1975 and headquartered in Paris, France, ESA has a worldwide staff of about 2,000 and an annual budget of about €5.25 billion / US$5.77 billion (2016).
ESA's space flight programme includes human spaceflight (mainly through participation in the International Space Station programme); the launch and operation of unmanned exploration missions to other planets and the Moon; Earth observation, science and telecommunication; designing launch vehicles; and maintaining a major spaceport, the Guiana Space Centre at Kourou, French Guiana. The main European launch vehicle Ariane 5 is operated through Arianespace with ESA sharing in the costs of launching and further developing this launch vehicle.
Link: ESA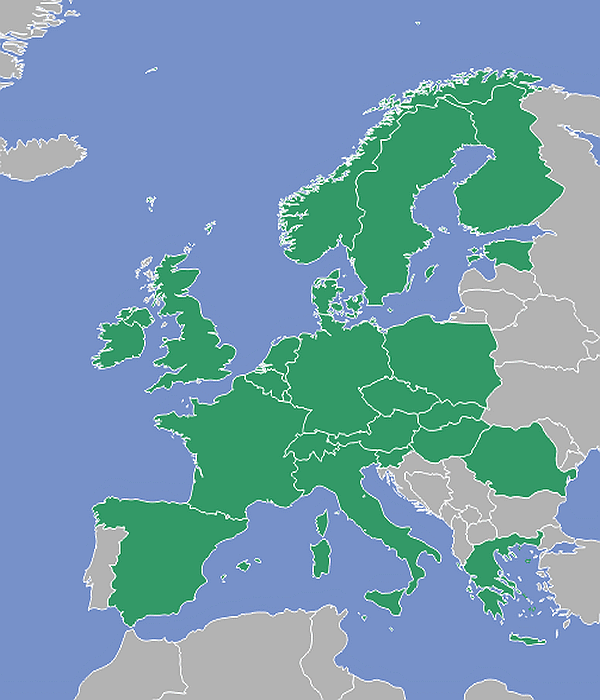 Members, Observers and other participations

Fast selection
List of international
organisations
and treaties
External links change quickly - If you get a link error - Please inform us!