Council of Europe Development Bank
Wikipedia short information
The Council of Europe Development Bank (ECB) dates from 1956, when the Council of Europe established the Resettlement Fund for National Refugees and Over-Population in Europe as a Partial Agreement. In 1994, it changed its name to the Council of Europe Social Development Fund, before becoming the Council of Europe Development Bank in 1999.
Link: ECB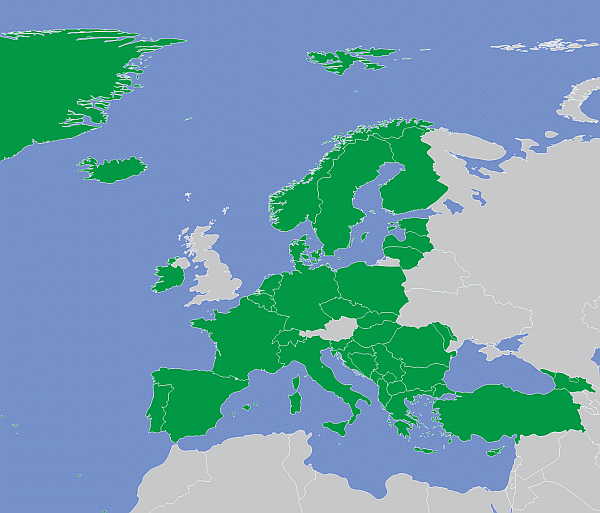 Members, Observers and other participations

Fast selection
List of international
organisations
and treaties
External links change quickly - If you get a link error - Please inform us!