Council of the Baltic Sea States
Wikipedia short information
The Council of the Baltic Sea States (CBSS) is a regional intergovernmental organisation working on three priority areas: Regional Identity, Safe & Secure Region and Sustainable & Prosperous Region. These three priority areas aim to address the themes of environment, economic development, entrepreneurship, education, culture, civil security, children's rights and trafficking in human beings.
Link: CBSS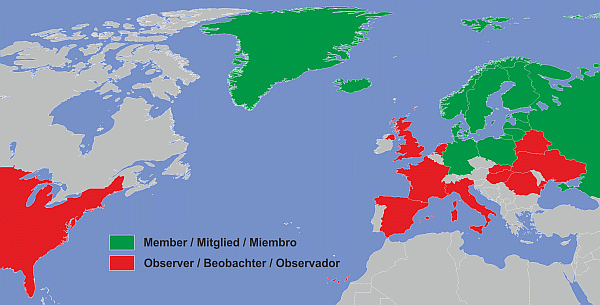 Members, Observers and other participations
Member organiations

Fast selection
List of international
organisations
and treaties
External links change quickly - If you get a link error - Please inform us!