Transport Corridor Europe-Caucasus-Asia
Wikipedia short information
TRACECA (acronym: Transport Corridor Europe-Caucasus-Asia) is an international transport programme involving the European Union and 14 member States of the Eastern European, Caucasian and Central Asian region. The programme aim is to strengthen economic relations, trade and transport in the regions of the Black Sea basin, South Caucasus and Central Asia. It has a permanent Secretariat, originally financed by the European Commission, in Baku, Azerbaijan, and a regional office in Odessa, Ukraine. Since 2009 the organisation has been entirely financed by member countries.
Link: TRACECA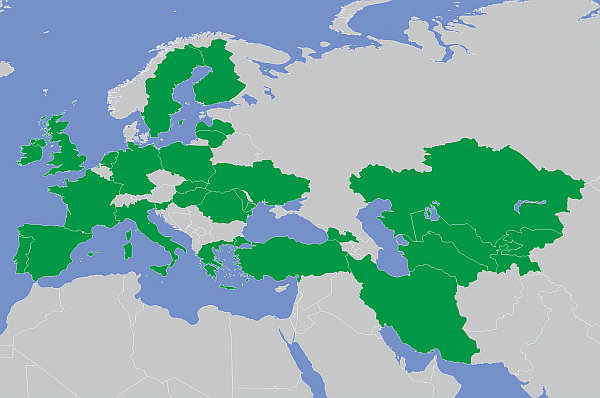 Members, Observers and other participations

Fast selection
List of international
organisations
and treaties
External links change quickly - If you get a link error - Please inform us!