Wikipedia short information
The Nordic Council is a geo-political inter-parliamentary forum for co-operation between the Nordic countries. It was formed after the Second World War in 1952 to promote co-operation between the five Nordic countries. Its first concrete result was the introduction in 1952 of a common labour market and free movement across borders without passports for the countries' citizens.
The Council consists of 87 representatives from Denmark, Finland, Iceland, Norway and Sweden as well as the autonomous areas of the Faroe Islands, Greenland and the Åland Islands. The representatives are members of parliament in their respective country/area and are elected by those parliaments. The Council holds ordinary sessions each year in October/November and usually one extra session per year with a specific theme.
Link: Norden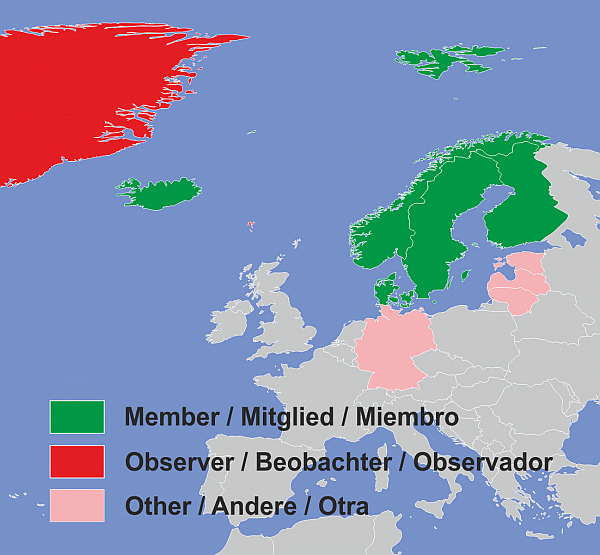 Members, Observers and other participations

Fast selection
List of international
organisations
and treaties
External links change quickly - If you get a link error - Please inform us!