International Development Law Organization
Wikipedia short information
The International Development Law Organization (IDLO) is an intergovernmental organization dedicated to the promotion of the rule of law.
With a joint focus on the promotion of rule of law and development, it works to empower people and communities to claim their rights, and provides governments with the know-how to realize them. It supports emerging economies and middle-income countries to strengthen their legal capacity and rule of law framework for sustainable development and economic opportunity. It is the only intergovernmental organization with an exclusive mandate to promote the rule of law and has experience working in dozens of countries around the world.
Link: IDLO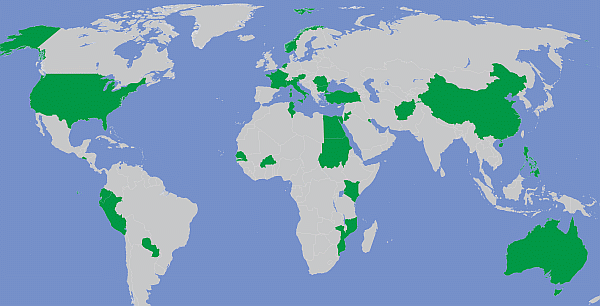 Members, Observers and other participations
Member organiations

Fast selection
List of international
organisations
and treaties
External links change quickly - If you get a link error - Please inform us!