Wikipedia short information
The Energy Community, also referred to in the past as the Energy Community of South East Europe is an international organisation established between the European Union (EU) and a number of third countries to extend the EU internal energy market to Southeast Europe and beyond. With their signatures, the Contracting Parties commit themselves to implement the relevant EU energy acquis communautaire, to develop an adequate regulatory framework and to liberalise their energy markets in line with the acquis under the Treaty.
Link: Energy Community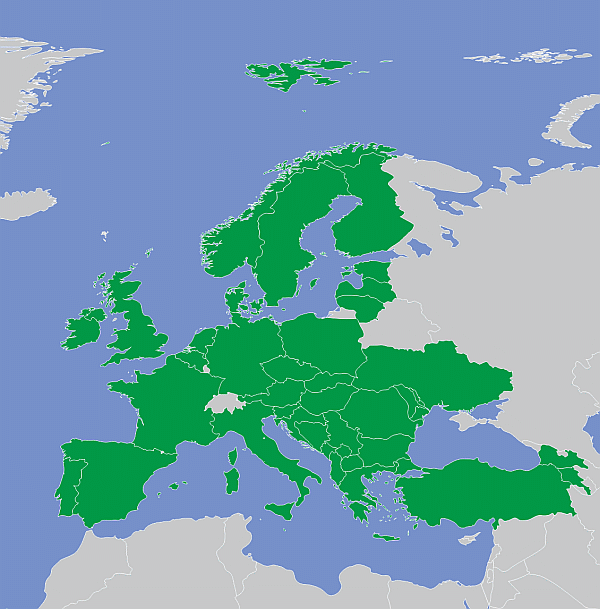 Members, Observers and other participations
Member organiations

Fast selection
List of international
organisations
and treaties
External links change quickly - If you get a link error - Please inform us!