Asia-Pacific Economic Cooperation
Wikipedia short information
Asia-Pacific Economic Cooperation (APEC) is a forum for 21 Pacific Rim member economies that promotes free trade throughout the Asia-Pacific region. It was established in 1989 in response to the growing interdependence of Asia-Pacific economies and the advent of regional trade blocs in other parts of the world; to defuse fears that highly industrialised Japan (a member of G8) would come to dominate economic activity in the Asia-Pacific region; and to establish new markets for agricultural products and raw materials beyond Europe.
Link: APEC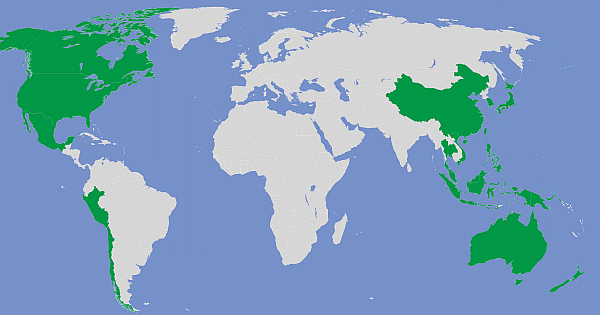 Members, Observers and other participations

Fast selection
List of international
organisations
and treaties
External links change quickly - If you get a link error - Please inform us!