Wikipedia short information
The Turkic Council or, in full, the Cooperation Council of Turkic-Speaking States, is an international organization comprising some of the Turkic countries. It was founded on 3 October 2009 in Nakhchivan. The General Secretariat is in Istanbul, Turkey. The member countries are Azerbaijan, Kazakhstan, Kyrgyzstan, and Turkey. The remaining two Turkic states, Turkmenistan and Uzbekistan are not currently official members of the council due to their neutral stance; however, they are possible future members of the council. The idea of setting up this cooperative council was first put forward by Kazakh President Nursultan Nazarbayev back in 2006.
Link: TURKKON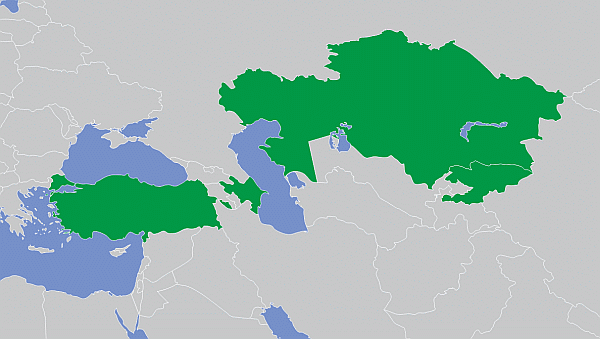 Members, Observers and other participations

Fast selection
List of international
organisations
and treaties
External links change quickly - If you get a link error - Please inform us!