European Molecular Biology Laboratory
Wikipedia short information
The European Molecular Biology Laboratory (EMBL) is a molecular biology research institution supported by 22 member states, four prospect and two associate member states. EMBL was created in 1974 and is an intergovernmental organisation funded by public research money from its member states. Research at EMBL is conducted by approximately 85 independent groups covering the spectrum of molecular biology. The Laboratory operates from five sites: the main laboratory in Heidelberg, and outstations in Hinxton (the European Bioinformatics Institute (EBI), in England), Grenoble (France), Hamburg (Germany) and Monterotondo (near Rome). EMBL groups and laboratories perform basic research in molecular biology and molecular medicine as well as training for scientists, students and visitors. The organization aids in the development of services, new instruments and methods, and technology in its member states.[citation needed] Israel is the only Asian state that has full membership.
Link: EMBL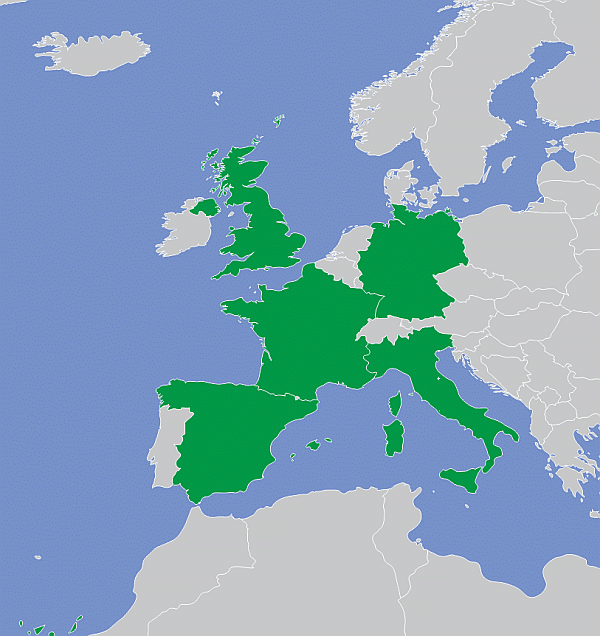 Members, Observers and other participations

Fast selection
List of international
organisations
and treaties
External links change quickly - If you get a link error - Please inform us!