Wikipedia short information
The Arab Maghreb Union (AMU); Arabic: al-Maghrib al-'Arabi) is a trade agreement aiming for economic and future political unity among Arab countries of the Maghreb in North Africa. Its members are the nations of Algeria, Libya, Mauritania, Morocco and Tunisia. The Union has been unable to achieve tangible progress on its goals due to deep economic and political disagreements between Morocco and Algeria regarding, among others, the issue of Western Sahara. No high level meetings have taken place since 3 July 2008 and commentators regard the Union as largely dormant.
Link: AMU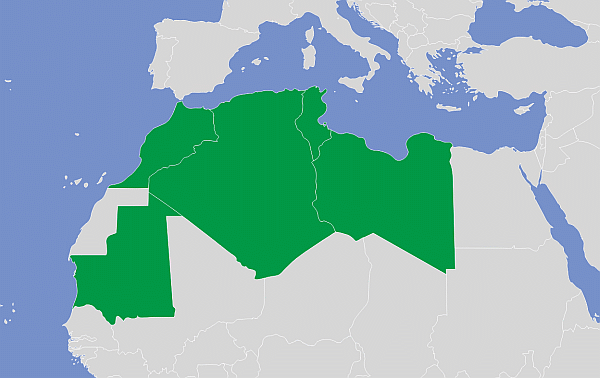 Members, Observers and other participations

Fast selection
List of international
organisations
and treaties
External links change quickly - If you get a link error - Please inform us!