Wikipedia short information
"The Agadir Agreement" for the establishment of a free trade zone between the Arab Mediterranean Nations was signed in Rabat, Morocco on 25 February 2004. The agreement aimed at establishing free trade between Jordan, Tunisia, Egypt and Morocco which was seen as a first potential step in the formation of the Euro-Mediterranean free trade area as envisaged in the Barcelona Process. All members of the Agadir Agreement have since joined the "Greater Arab Free Trade Area", effectively superseding the agreement.
Link: Agadir Agreement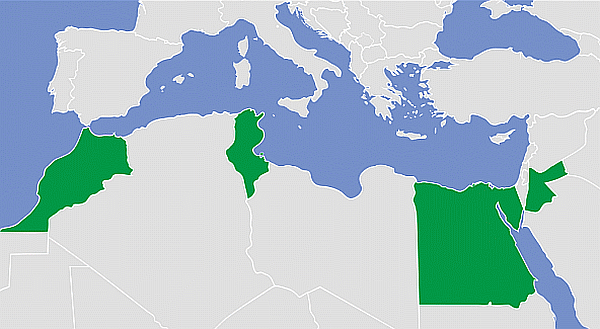 Members, Observers and other participations

Fast selection
List of international
organisations
and treaties
External links change quickly - If you get a link error - Please inform us!