Wikipedia Kurzinformation
Das Commonwealth of Nations (bis 1947 British Commonwealth of Nations) ist eine lose Verbindung souveräner Staaten, welche in erster Linie vom Vereinigten Königreich Großbritannien und Nordirland und dessen ehemaligen Kolonien gebildet wird. Die Gründung geht auf das Jahr 1931 zurück. Sportliches Großereignis des Commonwealth sind die alle vier Jahre stattfindenden Commonwealth Games.
Link: Commonwealth of Nations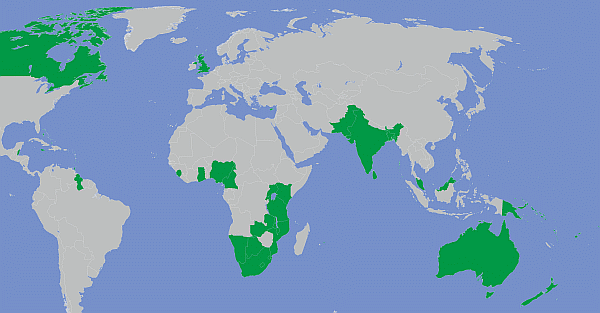 Mitgliedsstaaten, Beobachter und spezielle Mitgliedschaften

Schnellauswahl
Liste internationaler
Organisationen
und Verträge
Externe Links ändern sich schnell - so Sie einen Link-Fehler gefunden haben - Bitte informieren Sie uns!